About NooA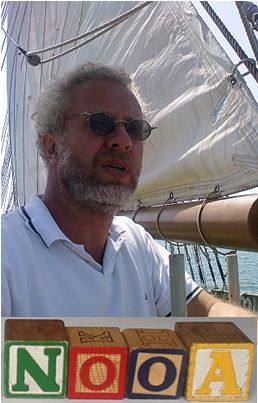 NooA was named during a pit stop at an Up State New York antique shop. There, among artifacts, antiquities, junk and childhood treasures, suddenly appeared some wooden alphabet blocks that load and clear spelled out the colorful word NooA. Showing the blocks to people from various countries, I realized that they could easily pronounce and remember the word, since most of them associated it with Noah's Ark.
This happening established NooA as an acronym for the Nordic online Academy and provided the first idea of using blocks for NooA's design elements.
I established NooA in 2012 after 25 years with online education work. During these years I was central in developing NKI Nettstudier to Scandinavia's largest provider of online education and I also learned a lot about online education from my association with Athabasca University in Canada and Universidade Aberta in Portugal.
I now want to use these experiences together with the networks I have developed through EDEN and many European projects to establish NooA as an international learning mall for online courses. Since I started working with online education in 1985, I have also gradually developed the Theory of Cooperative Freedom and Transparency in Online Education. My experiences and theories from these years are therefore central for NooA's foundation, visions, values and aims.
I hope you will enjoy our services and welcome you to test out some of them in our Mall.
Morten Flate Paulsen
Professor of Online Education
CEO of NooA
Last modified: Sunday, 16 November 2014, 10:50 PM