Online course in advance use of the Diversity Icebreaker
The Diversity Icebreaker is a training and development concept consisting of a psychological questionnaire and an energizing workshop, which is fun to facilitate and fun to take part in. It is applied in different areas of HR management and consultation (team and project work, communication, leadership, cross-cultural and diversity trainings, conflict management, and kick-offs) and brings a long lasting effect through positive emotional engagement. DI is translated to 19 languages and used worldwide in both very large and small organisations alike. It is currently the most frequently used team-tool in Norway.
This online course in advance application of the Diversity Icebreaker (DI) is organised by Human Factors AS, Norway, in cooperation with NooA, and is meant for those who had previously used the tool, as well as for facilitators and consultants who had no experience in using the tool.
Read more about the concept on the Diversity Icebreaker website: www.diversityicebreaker.com
Objectives
The objectives of the course include: a) teaching the participants how to apply the DI questionnaire in workshops and give them confidence in facilitating it with different groups; b) use the tool in different areas of HR management and consulting, as well as in broader organisational context; c) provide the participants with a wider perspective on its theoretical and conceptual background, and d) also, give them with tips and practical information in regard to ordering the DI material and using the available online resources.
Teachers
The course has been prepared and is managed by Bjørn Z. Ekelund and Piotr Pluta of Human Factors AS, Norway: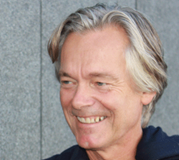 Bjørn Z. Ekelund, cand.psychol., University of Oslo and MBA, Henley Management College, founder of Human Factors AS, Norway. He is the creator of and has been the person most central to the development of Diversity Icebreaker; he has delivered his MBA dissertation on Red, Blue and Green. He is one of the most renowned and established experts in Norway within the fields of collaboration, team development, communication and management across functional roles and cultural diversities. He is dedicated to searching for innovative solutions for how practice and theoretical understanding can feedback to each other and create new qualities. He has contributed with his professional and scientific expertise to numerous research projects, articles and books. He teaches, speaks on events and conferences and facilitates change processes throughout the world.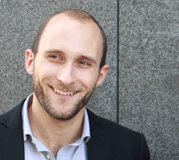 Piotr Pluta, is an organizational psychologist and has been working closely with the Diversity Icebreaker ever since he became member of Human Factors in 2011. He holds an MSc degree in Psychology from the University of Wrocław, Poland. He has also studied at the University of Valencia, Spain and at the East Carolina University, NC, USA. Piotr works with the tool in his consultative practice with clients and trains other facilitators in its application. He participates in the development and research activities, including validation studies and cultural validation studies.
Prices